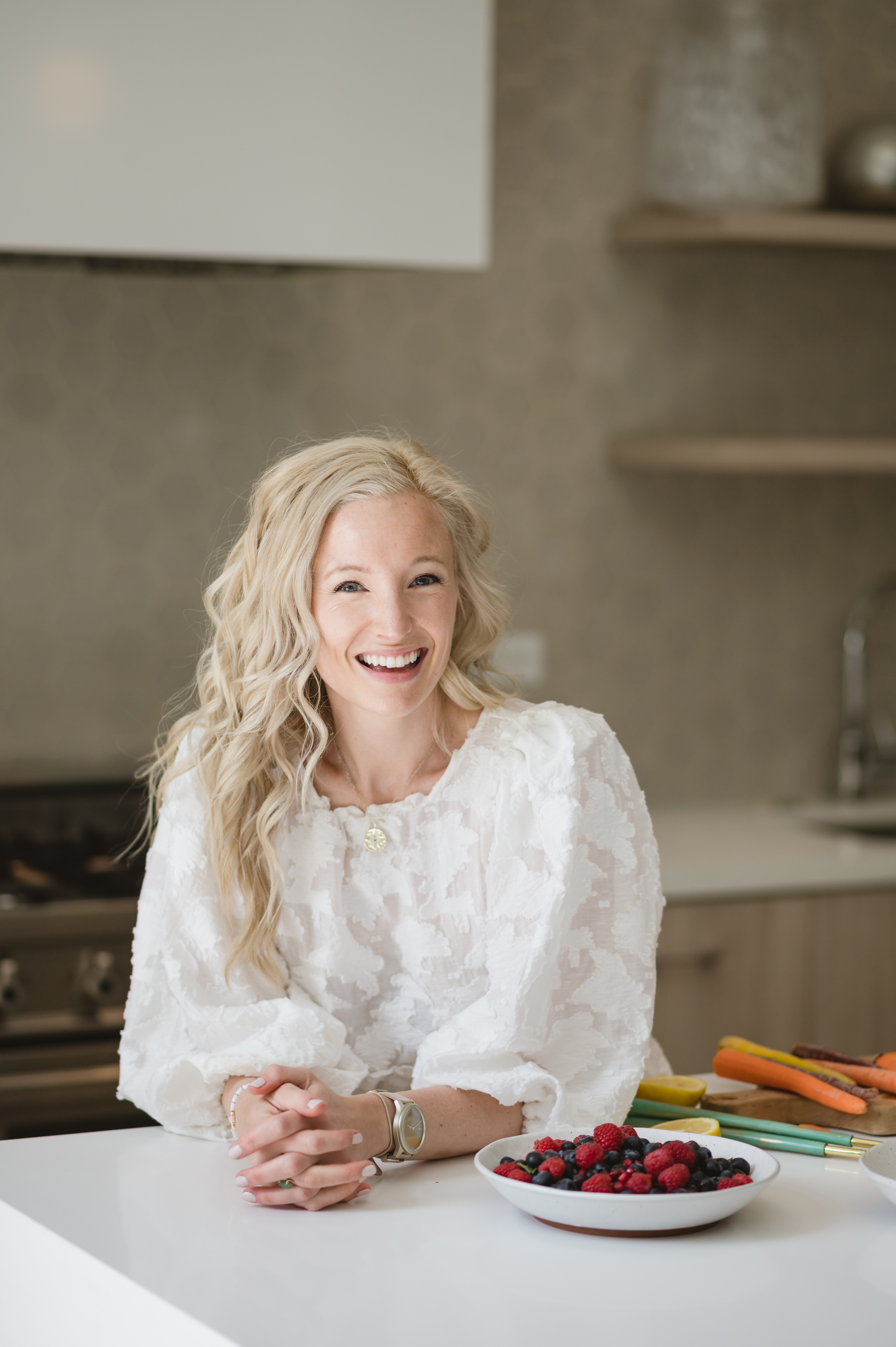 Welcome, my name is Maura!
I'm thrilled to guide you through your new favorite course.
But first, a little about me:


As a Registered Dietitian and Integrative Health Coach, I've spent the last ten years coaching and empowering individuals to achieve healthier, more vibrant lives through a science-based, integrative, whole-body approach.
I started my career working for leading digital health companies such as Omada & Vida Health and most recently worked as Facebook's onsite Nutritionist in Menlo Park, CA.


I've also had the pleasure of providing workplace wellness talks to companies like Salesforce, Microsoft, McKinsey & Co., Lululemon, and Wayfair for the same reason I've decided to create this course: to share valuable, and potentially life-changing nutrition and health information to as many as I can reach.

So, how is this course different than something I could find on Youtube?
Excellent question! Through helping others reclaim their health, I understand the common pain points and frustrations with regard to nutrition and healthy eating. I've also learned there isn't a central place for individuals to gain valuable, science-based, engaging nutrition information. Therefore, I've designed this course to change that.
This course is organized into digestible modules that are designed to make your life easier. You'll master the ins and outs of how to balance your meals with intention, identify what foods energize you and which ones may not, gain practical tips when grocery shopping and prepping meals among many other juicy tidbits. You'll find realistic, actionable strategies you can implement right away.
It's important to note that this course isn't about demonizing food or telling you to never eat ice cream again. Instead, all the information is laid out for YOU to decide what do with it and how it fits into your health goals.
I've repeatedly witnessed how impactful a few small health changes, done repeatedly, can have on our entire well-being and confidence. Therefore, building a strong nutrition foundation can be the key to a higher quality life.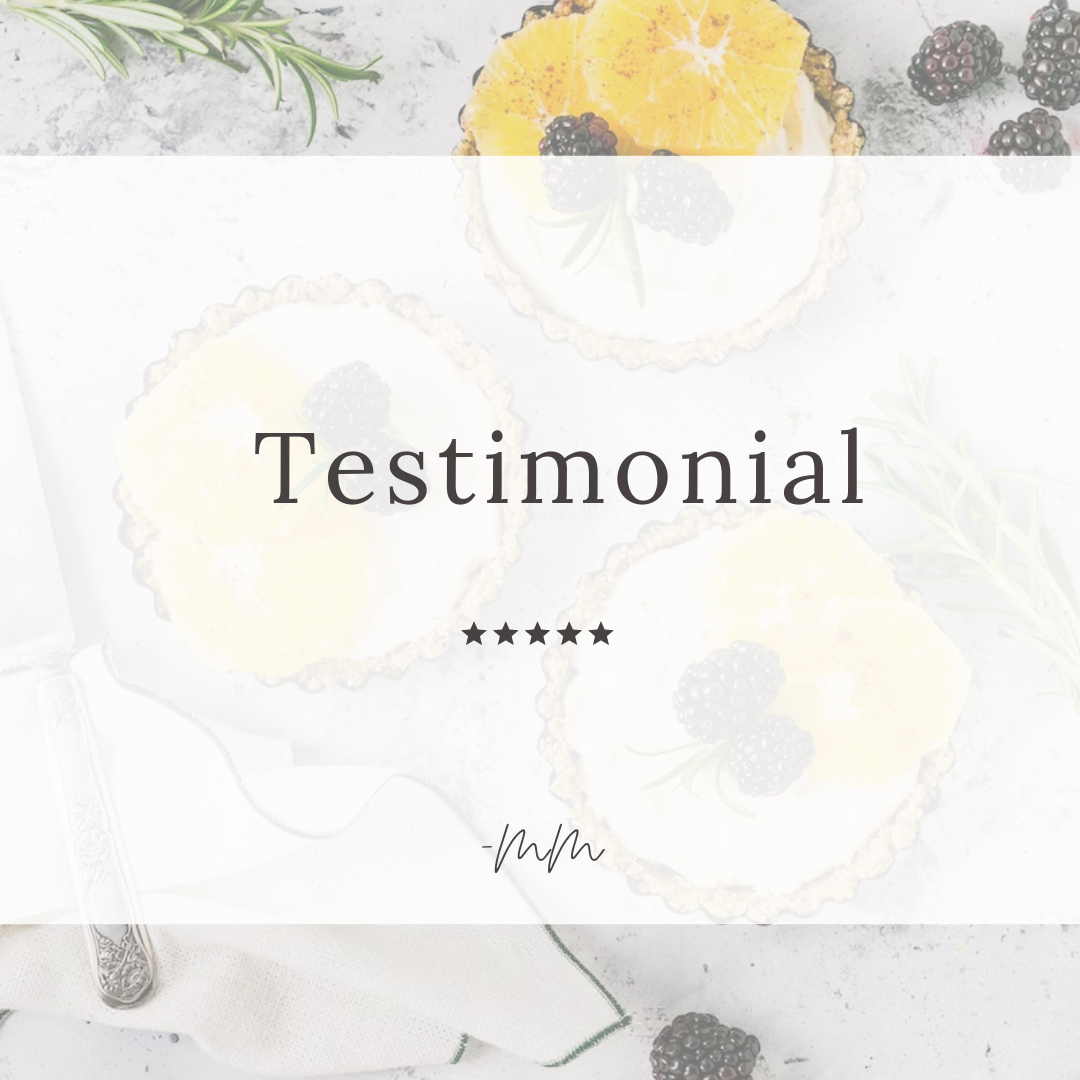 'I have had the pleasure of working with Maura for the past five years. Being now in my mid fifties Maura's nutritional expertise has guided me through menopause, a breast cancer diagnosis and cardiovascular disease. Maura has been a wealth of information for me nutritionally, medically and spiritually. She has provided me tools and resources that have helped me lose weight, better my overall health and increase my self confidence. Maura is extremely passionate and knowledgeable when it comes to health and nutrition and that makes her the best at what she does.'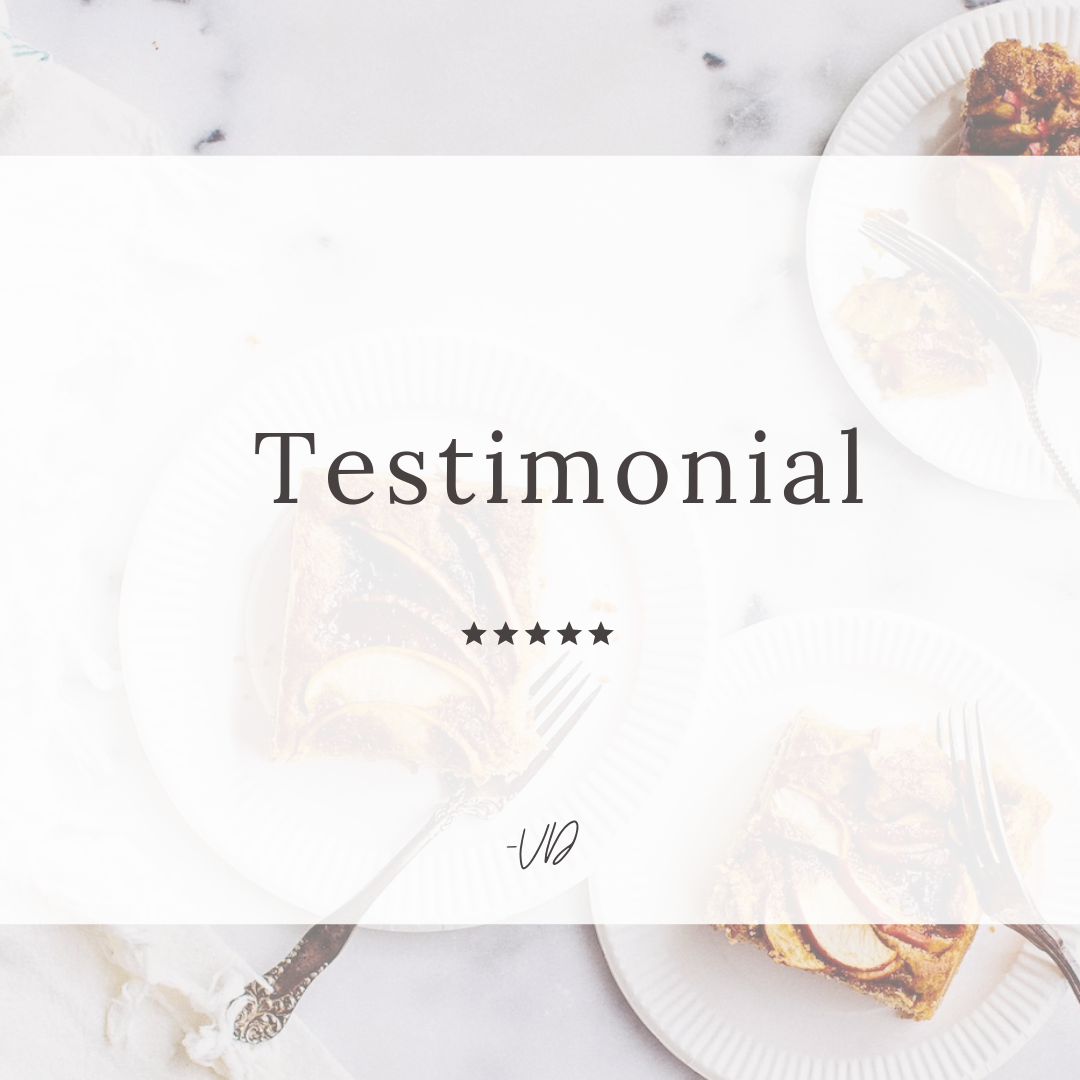 'Working with Maura enabled me to make tremendous, sustainable lifestyle adjustments in just 3 short months. By gaining a new perspective, I have moved on from my old habits and I am working towards a healthier and more rewarding way of life. Maura brought a wealth of knowledge and resources that fit my current situation to help me accomplish my goals of strong health and happiness. I am now confident that with mindful eating and patience, I will continue to achieve my nutrition goals over the long-term.'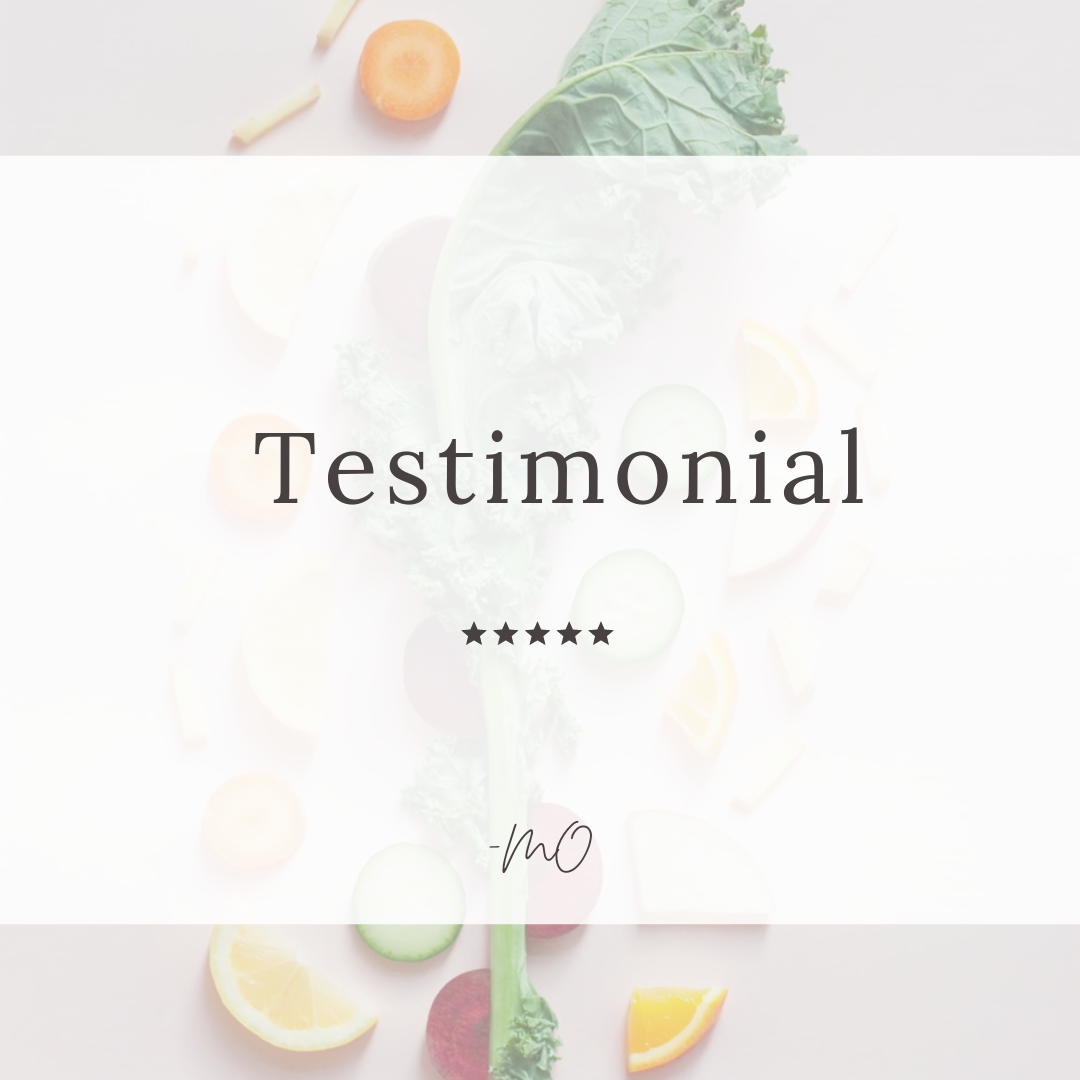 'Maura is warm, friendly, compassionate, and her empathy shows that she deeply understands how individuals struggle with living a sustainable lifestyle, she knows her craft. There's absolutely no pressure in her sessions, it's like having a best friend coffee sesh. She not only provides structure + options + recipes + support, the sessions allowed me the space to challenge myself, the courage to step out of my comfort zone during events ranging from social + business + moving your body, plenty of things to add to my toolkit.'

Course Curriculum
Welcome to Master Your Nutrition
Nutrition and its potentially life changing impact
Objectives: What you'll confidently know by the end of this course
Macronutrients: Master The Fundamentals
Clearing up the Confusion around Carbohydrates
Finally understand how to balance blood sugars

Foods to boost energy

Key criteria to easily identify health promoting carbs
Sugar: The Surprising Truths
Its health impacts on well-being
Strategies to work through cravings
Tips to reduce sugar intake
'Upgraded' dessert recipes
Dietary Fat: Setting the Record Straight
Should we eat more or less?
Discern the various types and how each influences heart health, hormonal health, weight loss and more

Ins and Outs of Protein
Essential vs. Nonessential
Plant vs. Animal sources
Environmental impacts
Micronutrients
Why these are essential to thrive
Key foods that contain the most nutrients
Understand the most common deficiencies and how to prevent them

Calorie Restriction
Not the long-term solution for weight loss, especially fat loss, after all...
Putting It All Together
A simple blueprint to nourish your body
Tips to eat your favorite foods more mindfully
Realistic guidance on gradually optimizing your nutritional intake
Final Thoughts
Major takeaways summarized
Support and encouragement to implement guidance

Eager to receive 1:1 coaching personalized to your health goals?
I offer virtual coaching tailored to your needs and health goals. Together we'll create real, lasting change from a nutrition, mindful eating, and lifestyle perspective that will serve you well beyond our time together.
And yes, you can sigh with relief.... we won't be doing any dieting here!
•Sustainable weight loss
•Mindful, Intuitive & Emotional Eating
•Digestive health
•Work-life balance
•Nutrition education
To schedule directly, click here.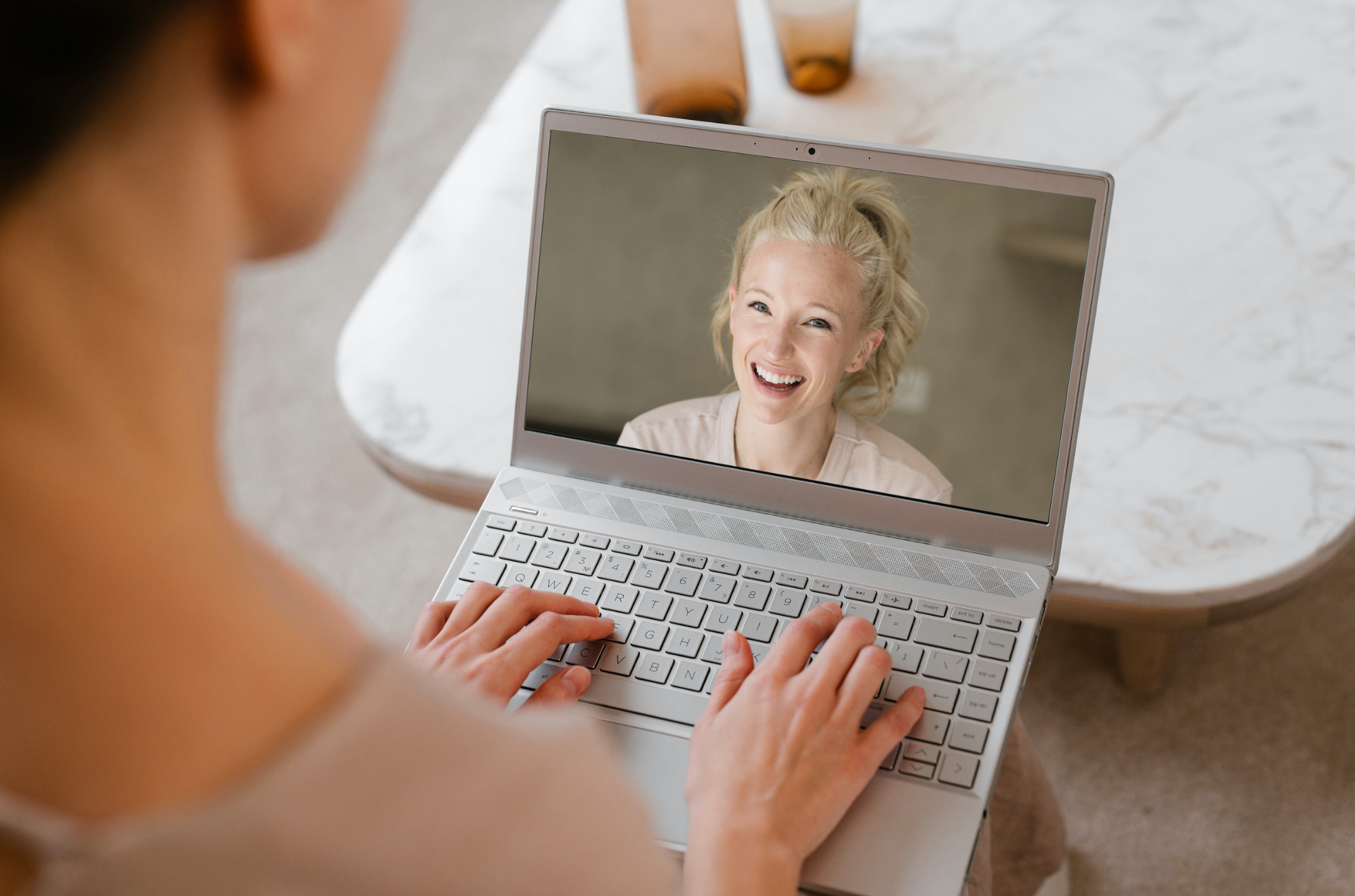 Check your inbox to confirm your subscription